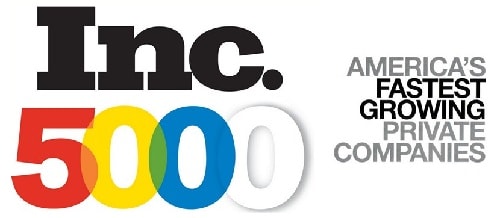 Inc. Magazine Unveils 35th Annual List of
America's Fastest-Growing Private Companies—the Inc. 5000
Maxil Technology Solutions Inc Ranks No. 3352 on the 2016 Inc. 5000
with Three-Year Sales Growth of 98%
Maxil was also ranked by Inc. 500 in 2006. (Inc. rank # 411)
NEW YORK, August 17, 2016 – Inc. magazine today ranked Maxil Technology Solution Inc NO. 3352 on its 35th annual Inc. 5000, the most prestigious ranking of the nation's fastest-growing private companies. the list represents a unique look at the most successful companies within the American economy's most dynamic segment— its independent small businesses. Companies such as Microsoft, Dell, Domino's Pizza, Pandora, Timberland, LinkedIn, Yelp, Zillow, and many other well-known names gained their first national exposure as honorees of the Inc. 5000.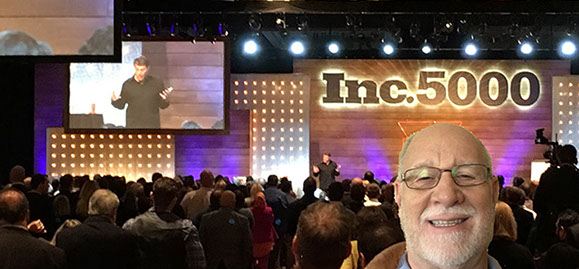 Tony Robbins gave us a two hour session filled with knowledge and inspiration at the INC5000 Conference in San Antonio. What an honor to be in attendance.
TONY ROBBINS
#1 NY TIMES BEST-SELLING AUTHOR , ENTREPRENEUR, AND PEAK PERFORMANCE STRATEGIST
For the past three decades, Anthony Robbins has served as an advisor to leaders around the world. A recognized authority on the psychology of leadership, negotiations, organizational turnaround, and peak performance, he has been honored consistently for his strategic intellect and humanitarian endeavors.
Business Ledger "One of the Best Places to work"
"These award-winning innovators know hot to develop and create new ideas that will better our world. All you need is a powerful purpose, real world experience, passion and tenacity to start living your American Dream. "
Kal Reddy, President of Maxil and Founder
Raj Kosaraju CIO says; "it however reflects on us as to how the end users are using anything from mobile, Big Data and cloud software to analytics and the Internet of Things to serve their employees and customers. It is equally important to learn from your team members and build on each other's skills to create more impressive results in the workplace".
New York, August 23, 2006 – Inc. magazine today announced its 25th annual Inc. 500 ranking of the fastest-growing private companies in the country. The Chicago Based Knowledge Process Management Company, Maxil Technology Solutions Inc, ranks No. 411 on the list, with three-year growth of 353.5 percent.
Maxil Technology Solutions, a Knowledge Process Management company, provides information technology services and solutions to Fortune 500 companies, small to medium businesses (SMB) and government organizations to help them facilitate their business processes. Maxil has extensive domain knowledge in the insurance, banking, healthcare, financial services and transportation industries. Services are focused on application development, e-Business, resource management and data management.
"We are honored to be recognized by Inc. Magazine as one of the 500 fastest growing private companies in the nation" said Kalyan Reddy Maxil Technology Solutions Inc President.
"The growth required to make a prestigious list like the Inc. 500 for the first time is a clear indicator of Maxil's market leadership and that our long-standing strategy of placing a high priority on domain expertise in various knowledge process based verticals like Banking, Insurance and Financial services industries by providing high quality project management and solutions delivery", said Raj Kosaraju CIO for Maxil.
Inc Magazine's 25th Annual List of America's 500 Fastest Growing Private Companies-2006
'Maxil' is a leading provider of I.T. Solutions & Services
Phone: 630-472-7335
Fax: 630-929-9733
Email: info@maxiltechnology.com